3.2.12
A Good Week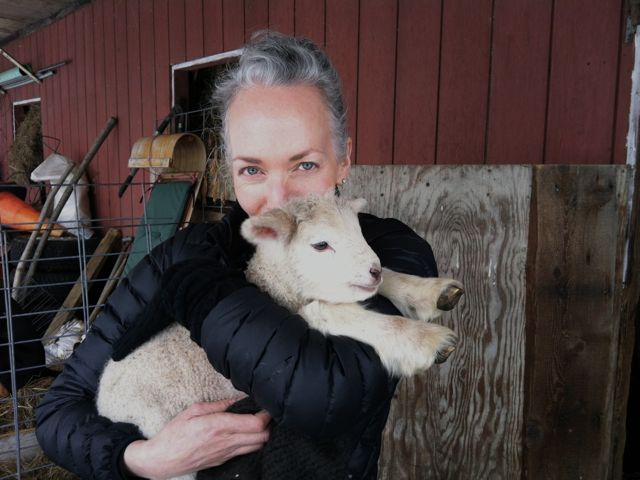 I awoke very early this morning to a melodious cacophony right outside the bedroom window: scores of red-winged blackbirds! They migrate back at this time of year, arriving as spring's heralds, their brilliant flashes of scarlet so striking against the recent snowfall. It was the perfect cap to an overflowing week that included a trip to the city and another to the Berkshires. Lots of driving, but the white wintry landscape was poetic after so many drab grey weeks. I got infusions of culture and nature in equal measure, including deeply satisfying snuggles with a few newborn lambs. What could be better?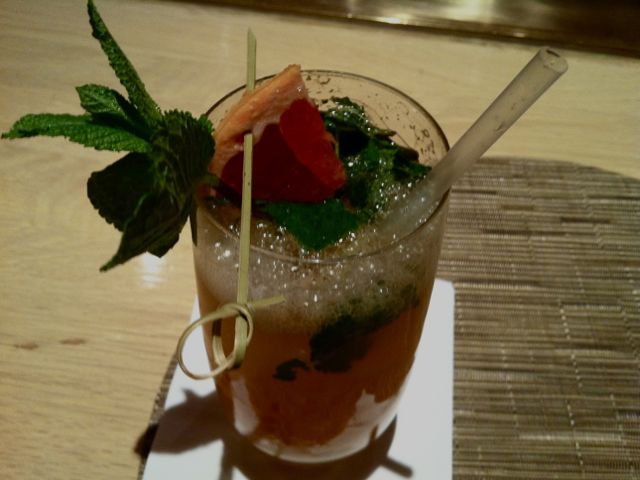 After a long and illuminating visit with my nutritionist (full details on that posting Monday), I took myself to lunch at
Rouge Tomate
. It's an elegant modern restaurant with a very specific approach to food based on what they call
Sanitas Per Escam
(Health Through Food). Using only local, seasonal and sustainable ingredients, they source and prepare their food with a goal of "optimizing nutritional value by the synergy of product combination and menu diversity." Bottom line? Delicious Michelin-approved food that is also really healthy. There's an excellent juice bar with lots of fresh fruits and vegetables and a menu of drinks both with and without booze. I had their take on an Arnold Palmer, made unsweetened with jasmine tea, rosemary-infused grapefruit juice, seltzer and mint.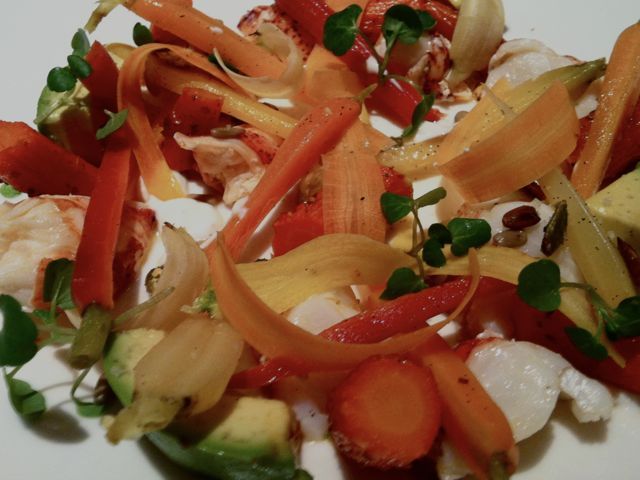 My lobster salad was perfectly proportioned, with a bit of creamy avocado, a demure swipe of sheep's milk yogurt, a few pumpkin seeds and three different carrot preparations: shaved, crunchy raw; tender, toothsome sous-vide; and sweet succulent roasted. I relished every morsel and will be back for more. It's a great uptown alternative to ABC Kitchen, and actually offers more options for health-conscious eaters.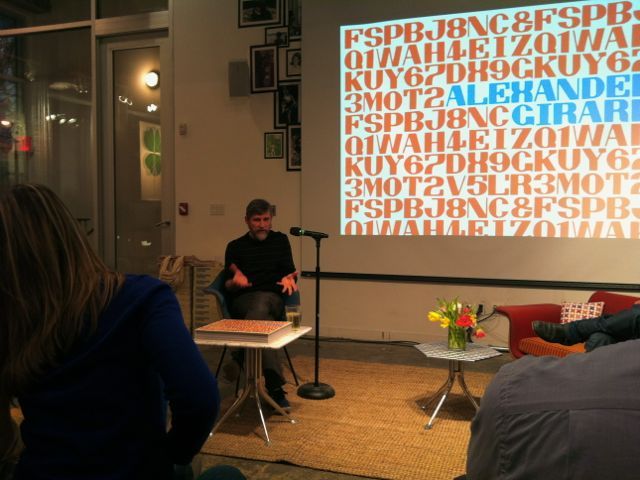 That evening, I headed over to the mod yet homey headquarters of
Mother
for a presentation on Alexander Girard by Todd Oldham, who has recently published an impressive
monograph
on the stunningly prolific designer. I was very inspired, both by the scope and creativity of Girard's work and by Oldham's passion for— and dedication to—his subject.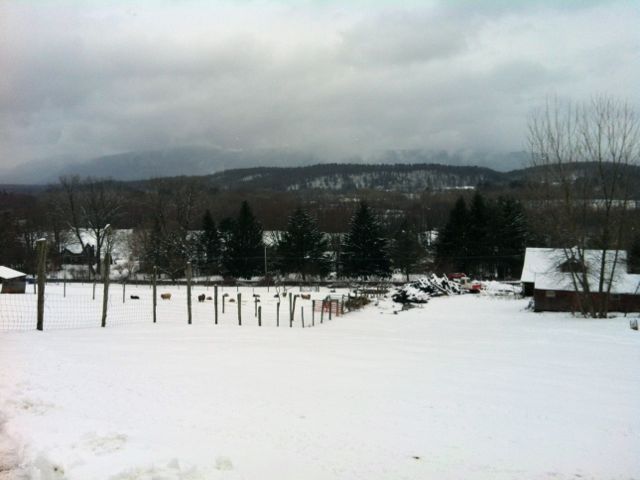 My three-hour drive to the Berkshires yesterday took place under gently falling snow, and the landscapes were breathtakingly beautiful. Stark branches like sculpture against the slate skies, pristine meadows with soft white coverlets. I got to shop at my all-time favorite
market
and have lunch at a lovely little
café
before heading to my business meeting.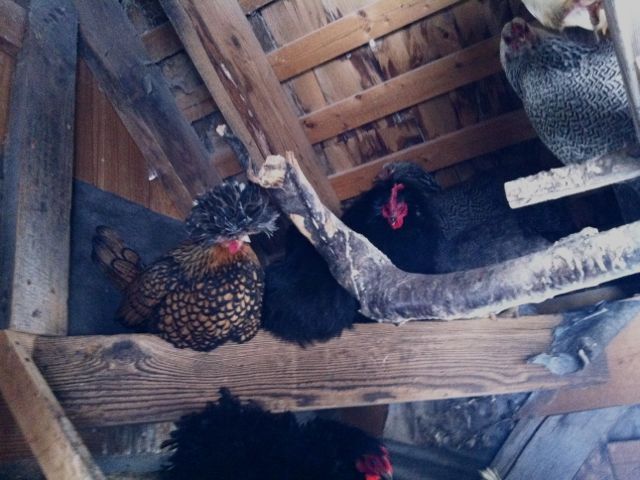 Then I got to reconnect in the flesh with my old
pal
and meet her three scrumptious children who couldn't have been friendlier or more interesting. We perched on stools in her cozy farmhouse kitchen sipping peach pit-&-fennel seed tea (the kids, too!), then went out to visit the animals. She has a wild assortment of chickens, with a few purebreds that have gotten together and created some crazy mixes!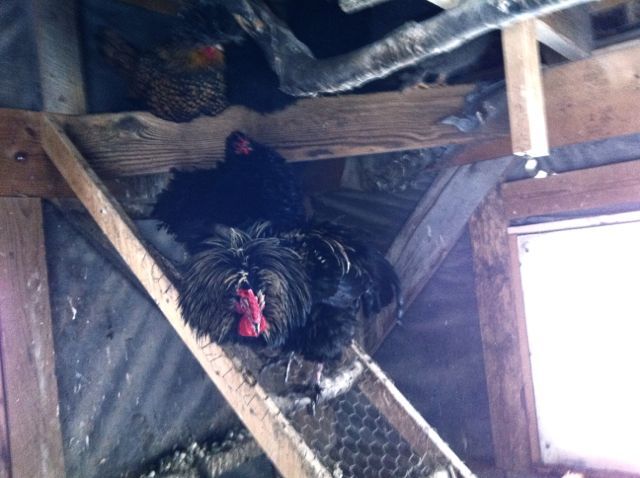 They look like African shamans and punk rockers.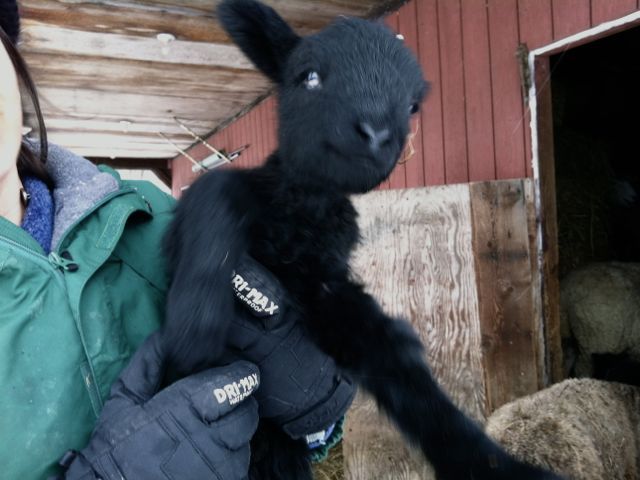 If you've never had occasion to cuddle with a newborn lamb or goat, you must seek it out. It's an instant stress-reducer. They seem fragile yet bursting with life. And the whole time you've got one in your arms, its mom is calling out anxiously, admonishing you to be careful and summoning baby back home. I treasure those few stolen moments more than she'll ever know.