12.7.11
Vanilla Ice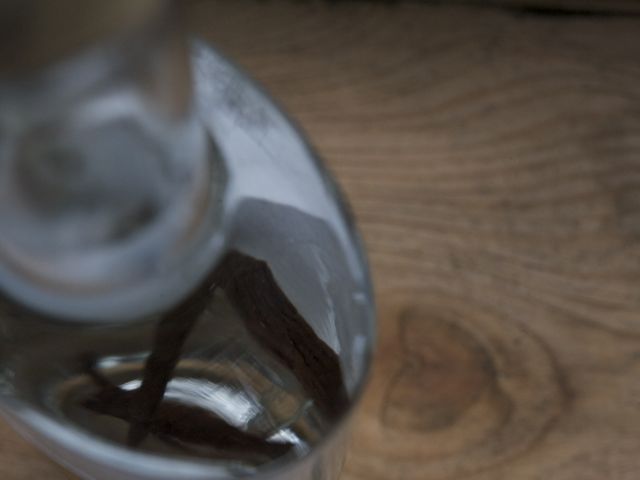 What's your idea of celebration? For me it once meant high heels and perfume, a cigarette in one hand and a cocktail in the other. Nowadays, it's just as likely to take place around a
bonfire
while wearing
Red Wings
, but the cocktail is still de rigueur. Let me be clear: I'm not a big drinker. I go very quickly from feeling happy to clutching the bowl, so two drinks is my limit and most often I'm happy with one. But make it a delicious one. As you know, I adore bourbon. But about 15 years ago, during the Big Vodka Craze of the '90s, I fell in love with vanilla vodka, and I've decided it's time to bring it back. Oversaturation gave vodka a bad name, but it's really just gin without the spices, and nothing goes better with caviar. Not even Champagne.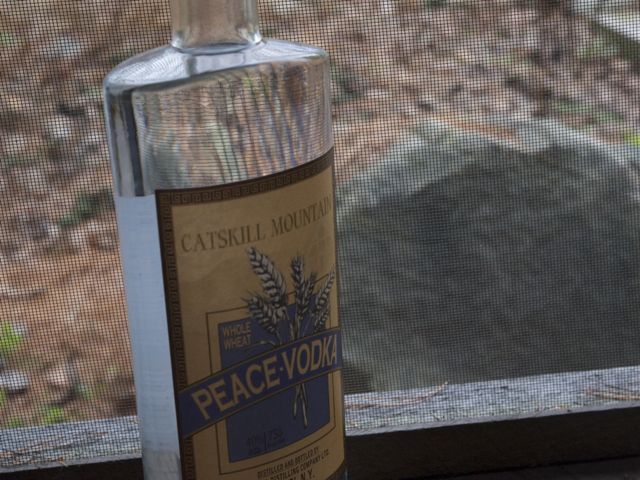 Believe it or not, we've got a
local distillery
up near me. I'm overdue for a tour of the works (about which I plan to post one of these days) which uses traditional copper stills to craft small batches. They're currently offering Peace Vodka, "distilled with water from the 2011 Catskill spring thaw and the finest locally grown wheat," and they're promising a white whiskey soon.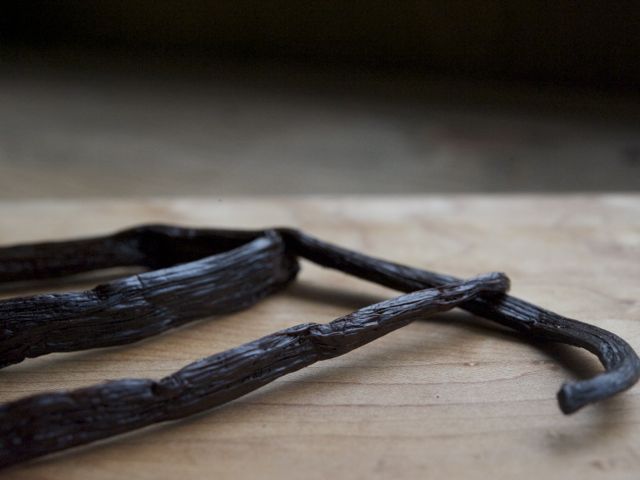 I was inspired by my pals over at The Dog's Breakfast, who recently made a
chile-infused vodka
, to make a flavored version of my own. Making vanilla vodka is as easy as dropping a couple of vanilla beans in a bottle of vodka, then fishing them out again after a week or two. The key part is remembering to take them out (even more important if you're using chiles, as my friends learned), because left in too long it turns to vanilla extract. Vodka is something of a blank slate, so I can see why people began adding things like juniper berries and coriander seeds in an attempt to zhush it up. I see more experiments in my future—cardamom, sansho pepper, orange rind...
There was an ancient bottle of Kahlua in the back of our liquor cabinet and, seeing it, I was seized with a craving for a White Russian. Remember those? What a classic disco drink! Something like an adult milkshake, this is a very retrofabulous nightcap. Sweet dreams!
To make vanilla extract you'll need:
A very clean glass jar, like a Mason jar
80-proof alcohol, like vodka, bourbon or rum
3 vanilla beans per cup of alcohol
With a sharp paring knife, cut lengthwise down the center of the vanilla beans, leaving about an inch at the top uncut. Place the beans in the glass jar and cover completely with the alcohol. Seal the jar tightly and store in a cool, dry place for about two months. Give the bottle a good shake every week or so, mostly so you don't forget all about it. After two months, strain out the vanilla beans and what you have will be a potent vanilla extract.
Extremely White Russian
serves 1
— 1 ounce

heavy cream

— 1 ounce

Kahlua

— 2 ounces

vanilla vodka

—

crushed ice
Combine all the ingredients and stir well. Serve in a rocks glass.



Download Recipe