7.29.11
Summer Roundup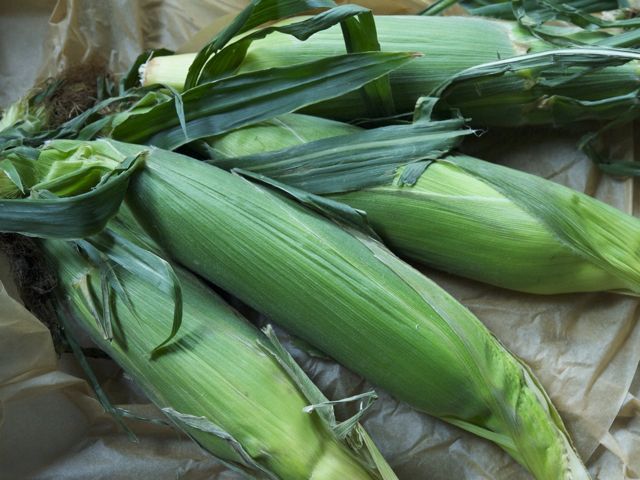 The corn and tomatoes are in, signaling high summer. My refrigerator is ridiculous, bursting with cucumbers and chard from the garden, and okra and padrón peppers from the farmers' market. Never refrigerate your tomatoes, it ruins the flavor and texture. Just leave them out on the counter in a cool spot. (This is a tip I learned from Martha Stewart many years ago and I have never forgotten it.) On Monday, August arrives, and with it my last post for a while. Time for a little vacation—staycation, really, as G's leg is still healing and travel is not yet a possibility. We may take some local trips, inspired by
this
recent article on great spots in the Catskills from the most recent issue of 
Travel & Leisure
. Here are a few more ideas for things to make, see, do and get (oops, sounding a little like
Goop
) as the mercury rises...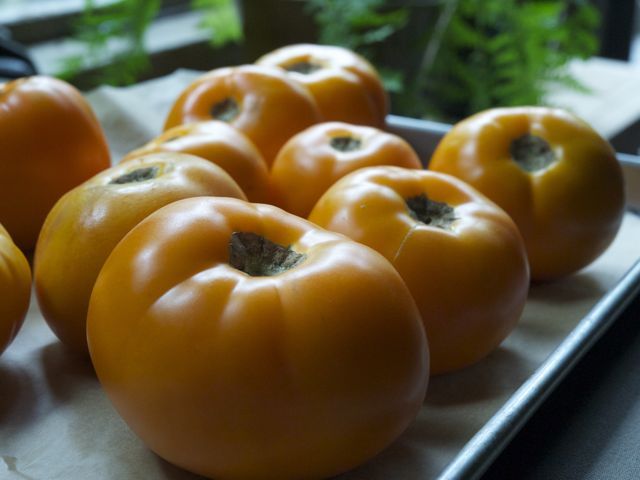 I'm making fried chicken (
this
is the best recipe ever) for a crowd this weekend, and I plan to serve this unusual-sounding and very refreshing tomato lemonade (spiked with gin) to start.I'll also be checking out the fabulous herbal bitters and tonics from
Urban Moonshine
.And possibly investing in one of
these
gorgeous Edward Wohl cutting boards, available online from Heath.And definitely cooking from my latest acquisitions,
Tender
and
The Japanese Grill
.And making batch after batch of this dead simple and unaccountably decadent 
corn pudding
from this week's
New York Times
.And trying to decide between this new
juicer
or
this
potentially game-changing kitchen beast.And while we're on gadgets, I'm also pondering adding a
dehydrator
to my vast collection, so I can make my own jerkies and fruit leathers without constantly running the oven.I'm going to throw gluten-caution to the wind and make these
garden beignets
from genius chef David Kinch.And speaking of the garden, I'm going to get ready for fall by putting in a big order for bulbs, including voluptuous Van Gogh irises and black lilies and sunny rudbeckia, from
van Bourgondien
.Have a beautiful weekend!
Tomato Lemonade
from Kat Kinsman in Food & Wine
serves 10
— 1/4 cup

organic cane sugar

— 1/4 cup

water*

— 2 pounds

yellow tomatoes, cored and chopped

— 1/2 cup

fresh lemon juice

— 3 cups

ice water

—

lemon wedges and herb sprigs for garnish
In a small saucepan, combine the sugar and water and bring to a simmer over moderate heat, stirring to dissolve the sugar. Let the simply syrup cool to room temperature.


In a food processor, puree the tomatoes and strain the puree through a sieve, discarding the solids. Add the simple syrup, the lemon juice and ice water and stir.


Fill 10 tall glasses with ice. Pour in the tomato lemonade, garnish with lemon wedges and herb sprigs and serve.



Download Recipe