3.25.11
Weekend Update: Tubular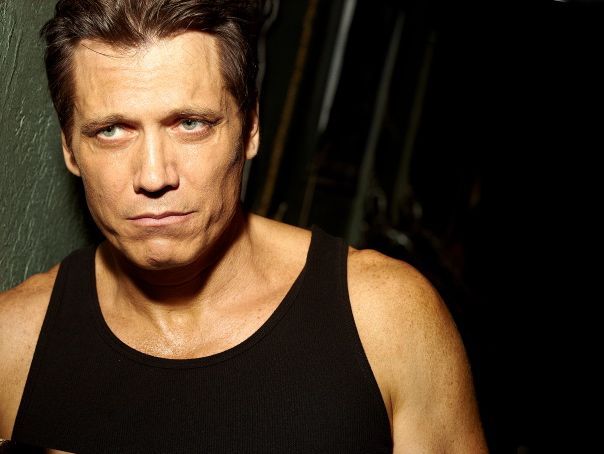 Television: opiate of the masses or educational medium? Depends on how you use it, I guess. We prefer our entertainment commercial-free, so that means Netflix or downloading content from iTunes. (Although I
was
riveted by an episode of
American Idol
the other night when we were staying at a hotel in the city. JLo looked like an extra from Scorcese's
Casino
...) There have been some incredible shows on in the past few years, thanks in no small part to HBO. If you didn't catch
The Sopranos
, you missed out on a culturally defining moment. It's not too late to start from the beginning; you can buy the complete series
here
. If you missed
The Wire
, you may want to consider treating yourself to some of the greatest television ever made. It's where I first became aware of the up-&-comer Pablo Schreiber, brother of Liev and an acting force in his own right. He's now part of a powerhouse ensemble on FX's
Lights Out
, a fantastic new show that I await eagerly every week. I don't understand why there isn't more buzz about it.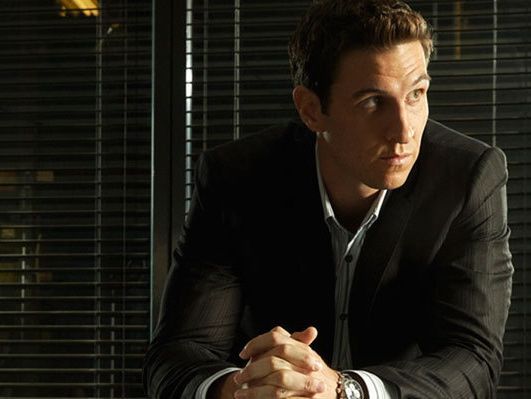 It's from talented playwright and screenwriter Warren Leight (
Side Man
,
In Treatment
), and stars beefy but sensitive Holt McCallany as an aging (40-year old) former heavyweight boxing champion with mounting financial problems that leave him struggling to support his understanding-but-highly-strung wife (
Braveheart'
s Catherine McCormack) and three young daughters. Schreiber plays his shifty but loyal brother, and the incomparable Stacy Keach is "Pops," his dad. In a nice piece of casting against type, Bill Irwin is a smooth gangster with neighborhood roots. The show is superbly written and acted, exciting and surprising. You can download past episodes from iTunes and have a pig-party catching up this weekend. [Newsflash: I just read that, despite critical raves, 
Lights Out
has been cancelled. It will finish out the season with just 2 more episodes. This country's taste level runs to pure reality crap, so I suppose it never had a fighting chance.]Other highly recommended shows:
Freaks & Geeks
- Executive produced by Judd Apatow, and featuring early performances by James Franco and Seth Rogen, as well as the sublime and criminally underrecognized Martin Starr
Oz
- Not for the tender-hearted, this riveting drama is essentially a violent soap opera that takes place in a maximum-security prison; featuring superb performances from a creepy JK Simmons, an early Edie Falco, a slimy Terry Kinney and a twisted Chris Meloni
Deadwood
- Must-see TV, from the genius mind of David Milch; the characters! the language! the battle between good and evil! This is a Western to end all Westerns, with saloon-owner Ian McShane and erstwhile sherriff Timothy Olyphant as two sides of the same coin.
The Shield
- Another winner from FX, this long-running series stars Michael Chiklis (who won the role by shaving his head and losing his
Commish
belly) as the bad cop with the heart of gold in what is essentially the super-corrupt Rampart district of Los Angeles.
Planet Earth
and
The Blue Planet
- Both narrated by the inimitable David Attenborough, these are the greatest wildlife/nature series ever created. The improved camera technology alone makes for incredible access to the depths of the ocean and the most extreme habitats. From snow leopards to killer whales, you'll experience the gamut of emotions from this truly educational family viewing.