1.20.11
On the Lamb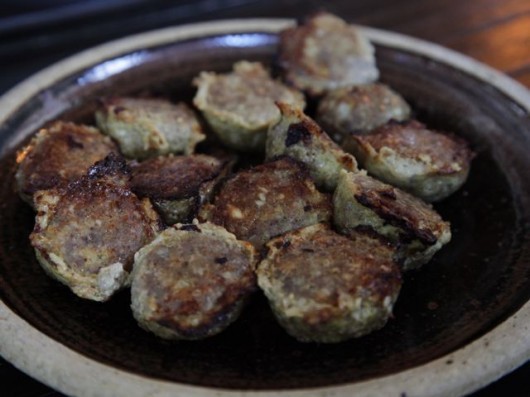 I was quite an amenable child where food was concerned. Aside from a mild hatred of onions in my enchiladas, the only two things I simply couldn't stomach were meatballs and lamb. On meatball night, all my mother asked was that I eat just one, but doing so was pure, unadulterated hell. Even washing the dishes upon which those brown nuggets had been served made me gag. Literally. I'm not really prepared to believe the obvious scatalogical reference was responsible, but what else could it have been? Whatever it was, I've finally outgrown it. I think it was the incredible veal-and-ricotta meatballs at the old
Craftbar
that did it (still on the menu at the new location). The real shocker is that I now enjoy making them myself with the sweet, juicy pastured lamb we get from our friends at River Brook farm.
I like meatballs best when they're well-seasoned and well-browned, not bland or overly dense. Duh. Almost every recipe calls for breadcrumbs, but in this gluten-free household I use nuts that I grind either in my spice grinder or with a mortar and pestle. Pine nuts or pistachios work well with lamb. They add a nice richness and also lighten up the meat. You can use any ground meat here, and create a blend of spices according to your whim. I knew I was going to serve mine with a pimentón-spiked tomato sauce I had in the freezer, so I went with garlic and some ground toasted fennel seed. But you could use Indian spices and some fresh ginger and plate them with basmati rice and raita. Or add a little saffron and pair them with a pile of garlicky spinach spiked with raisins. Or try sweet paprika and serve on a bed of buttered egg noodles. See where I'm going with this?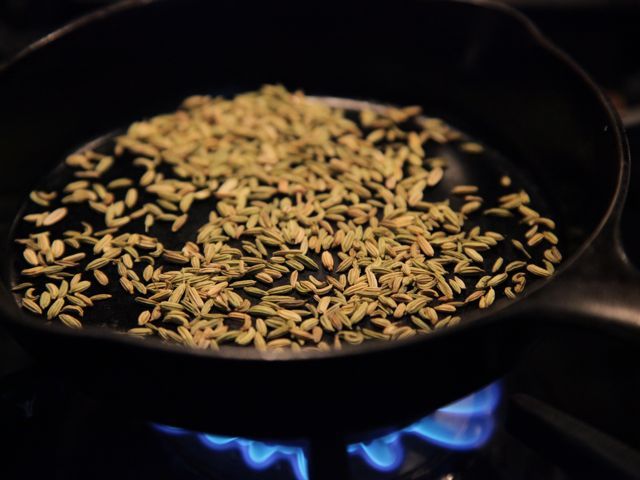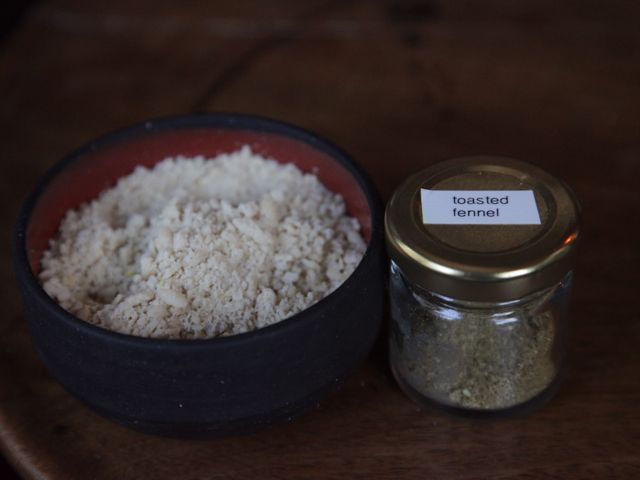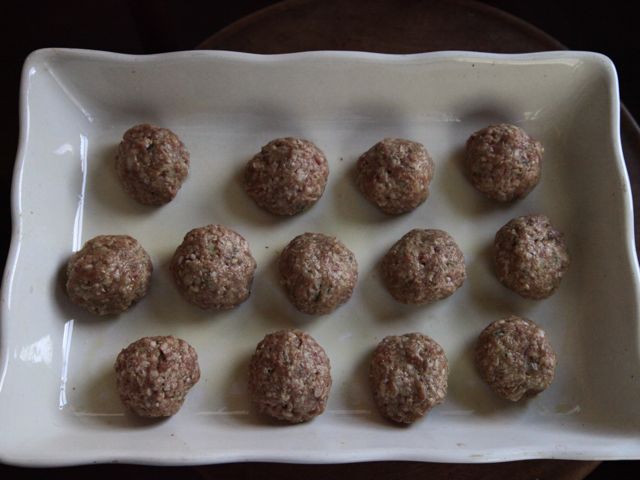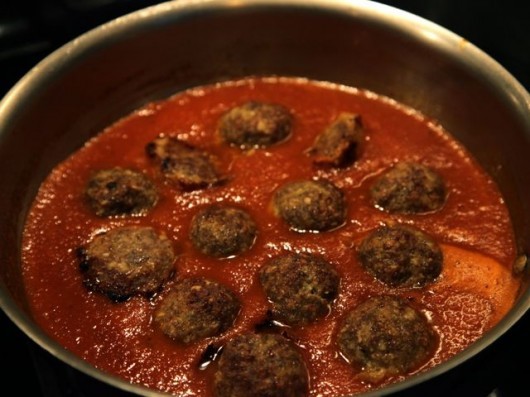 LAMB MEATBALLSserves 3-4 (makes about 16 meatballs)1 pound ground pastured lamb1/2 yellow onion, grated or minced1 egg1/3 cup pine nuts, ground (or substitute pistachios or fresh breadcrumbs)2 garlic cloves, minced1 tablespoon rosemary, finely chopped1/2 teaspoon lemon juice1/2 teaspoon ground toasted fennel seed1/2 teaspoon sea salt1/4 teaspoon pepperolive oilPreheat oven to 450 degrees.Oil a large roasting pan and set aside.Place the ground lamb in a bowl and add the onion, egg, pine nuts, rosemary, lemon juice, fennel, salt and pepper. Using your hands (oh, go on!), mix thoroughly. Form meatballs into 1 1/2" - 2" balls and place them in the oiled baking pan.Roast meatballs for 20 minutes. You can refrigerate these and reheat them in sauce or in the oven later. You can also freeze them.