10.7.10
Apple A Day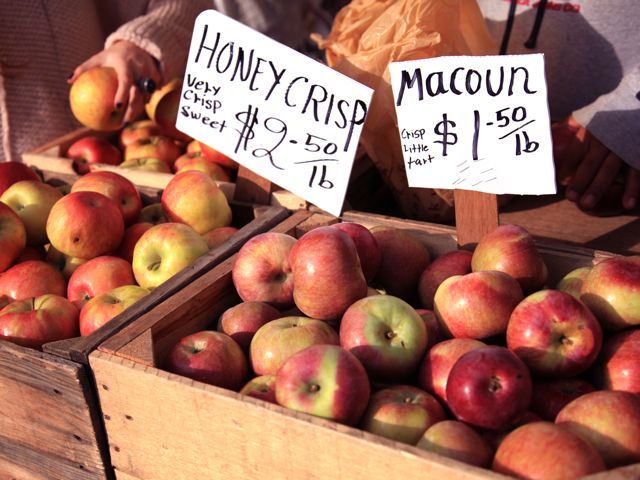 There is archaeological evidence to show that humans have been eating apples since 6,500 BC. And why not? They're sweet, crunchy, juicy and, as every man since Adam knows, incredibly tantalizing. This is their season, and the farmers markets are full of crates bursting with different varieties and the cider made from them. I remember the first time I ever had dinner at the original Bouley in Manhattan. You stepped into a little vestibule before entering the restaurant and it was piled floor-to-ceiling with crates of apples. Their winey perfume was intoxicating, so evocative and transporting. Eating a crisp, cold apple out of hand is a primal experience—it's just you and the fruit. Some people go all the way and even eat the core, but I enjoy tossing it out into the field. Dust to dust. Apples are also delicious cooked. Did you make
this recipe
last year? I really enjoy a simple apple cake. Slightly rustic and not too sweet. The one below is adapted from 101 Cookbooks. It's easy to throw together and you can use any apples you like. Something quite firm and sweet-tart is always preferable for baking, I think.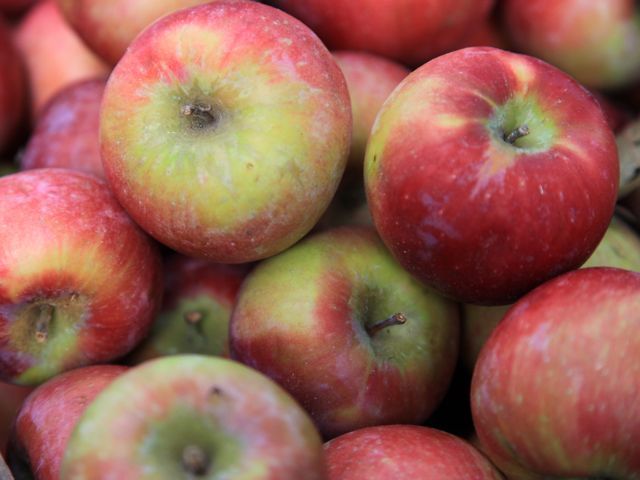 Apples contain no sodium, fat or cholesterol. The average one has more antioxidants than a 1,500 mg dose of vitamin C, so they do a great job of fighting the free radicals that damage cells. Apples also contain pectin, the soluble fiber that helps digestion, and boron, which promotes bone density. Research has shown that people who eat an apple a day tend to breathe more easily because of the positive effects its nutrients have on lung function. In short, they keep the doctor away. So eat your fill and when you're done, make this cake. It's great out of the oven, for dessert, with tea, for breakfast. And you can customize it: add nuts or not; stir in some raisins or chopped dates; you can even add half a cup of grated cheddar. Do your thing.
EASY APPLE CAKE
makes about 10 servings
2 cups apples, small dice (leave the skin on)2 ½ cups whole wheat pastry flour (or unbleached all-purpose or gluten-free mix)1 tablespoon aluminum-free baking powder½ teaspoon cinnamon½ teaspoon ground cardamom½ teaspoon nutmeg½ cup packed dark Muscovado sugar or ½ cup honey½ teaspoon sea salt2 eggs1 cup buttermilk¼ cup coconut oil or melted butter½ cup chopped toasted walnuts or pecansTurbinado sugar for toppingPreheat the oven to 400 degrees. Butter and flour a 9-inch square baking dish.Squeeze a lemon into a bowl of water and let the diced apples sit in that while you prepare the remaining ingredients.Combine flour, baking powder, spices, sugar or honey and salt in a large bowl. In a separate small bowl, whisk together the eggs and the buttermilk, then whisk in the melted butter. Pour this mixture into the flour mixture and stir briefly, just until combined. Drain the apples well and fold into the batter.Pour into the prepared pan, spreading it evenly. Sprinkle with a thin layer of Turbinado sugar. Bake for about 20-25 minutes or until cake is lightly golden. Cool until set and serve with a blob of vanilla-scented whipped cream and/or a drizzle of
cider syrup.