7.28.10
Captain Beefheart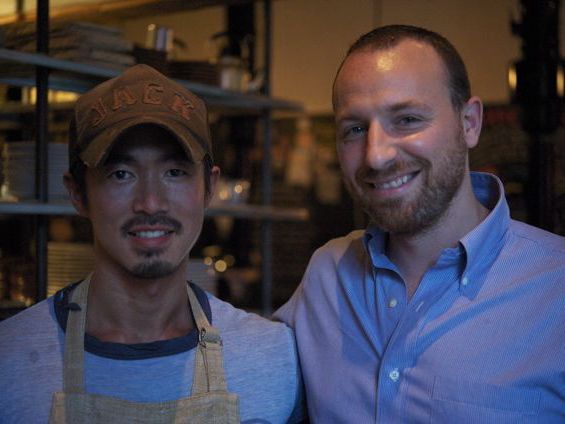 The very day the
Times
gave
Takashi
a rave review,
Dickson's
announced it would be co-hosting a special dinner there, featuring an all-beef menu from a single steer it would supply. As a big fan of Dickson's, conscientiously-raised beef, Korean barbecue and adventurous eating, I couldn't really pass up the opportunity. Takashi—the name of the chef and his restaurant—opened in April in Manhattan's West Village, and seems to be occupying a new space in the city's dining landscape. The food is in the style of yakiniku, a Japanese version of Korean barbecue that originated in Japan during the Second World War, when many thousands of Koreans were conscripted into the Japanese army and brought to the island to work. Chef Takashi Inoue's grandmother is Korean and runs a small yakiniku restaurant in Osaka. Takashi came to the United States three years ago to study English, met Saheem Ali—then a theater director, now the restaurant's general manager—and together they opened this small restaurant. The quality of the meat on offer is fantastic. At the dinner we attended, it all came from one steer that had been provided by Dickson's. It was a real adventure in nose-to-tail eating, and one that honored Dickson's fine beef, Takashi's original cooking, and the magnificent animal that made it all possible.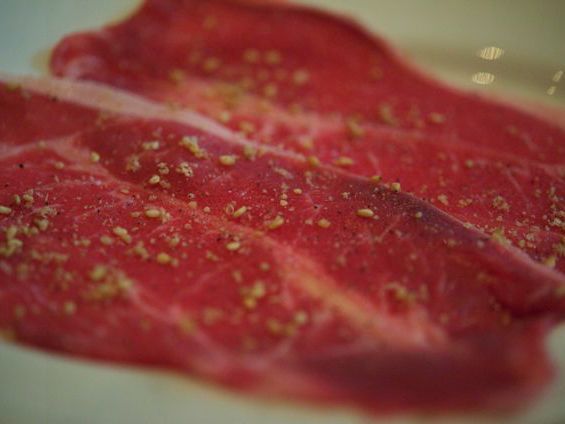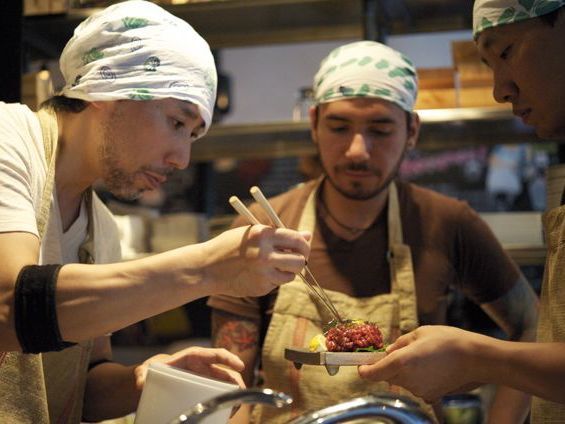 It was great fun to sit at the counter and see the carefully orchestrated act that is a smooth-running kitchen. Beef tartare with a quail's egg yolk was unctuous and fresh, kicked up with one of the many "secret" sauces that Takashi learned from his grandmother. The palette of ingredients includes soy; dark sesame oil; sharp, citrusy yuzu; smoky red chile paste; and rich, funky miso.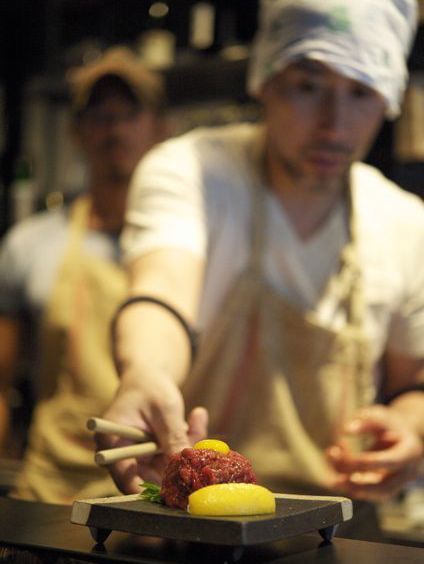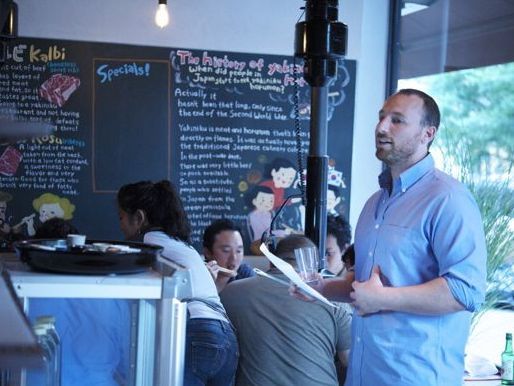 Jake walked us through the courses so we would know what we were eating. For me, the scariest tastes were beef heart and liver, savored both raw and grilled. Neither was what I had anticipated, and I actually like the grilled liver quite a bit. You get to cook your own on the electric grills embedded in the restaurant's tables. A narrow black exhaust hood whisks away any smoke, so the experience is quite different from the greasy (but still great) affair that is the average Korean bbq joint.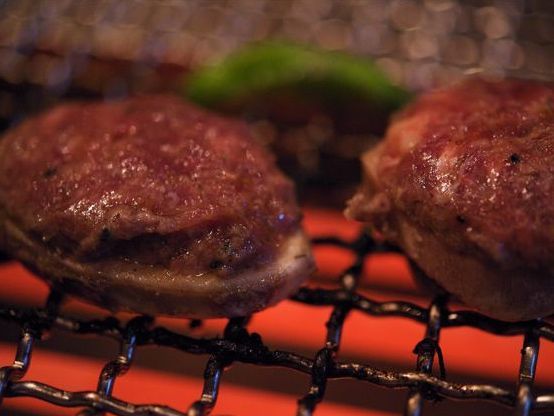 These little marrow burgers were made from meat that had been chopped, mixed with marrow and stuffed back inside the bones before grilling. They were buttery and divine. So simple yet so decadent.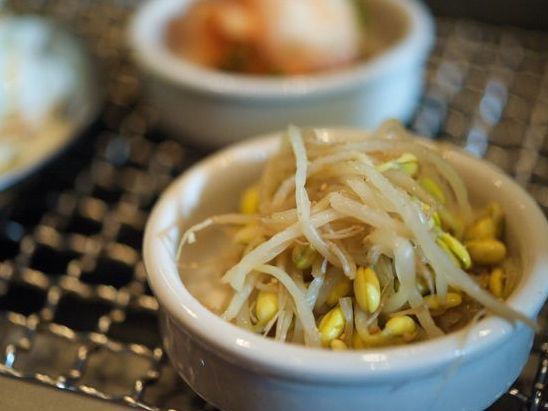 There were just enough vegetables integrated into the dinner to give it a balanced feel. I especially loved these mung bean sprouts, and a dead simple salad of sliced cabbage drizzled with a sweet miso dressing.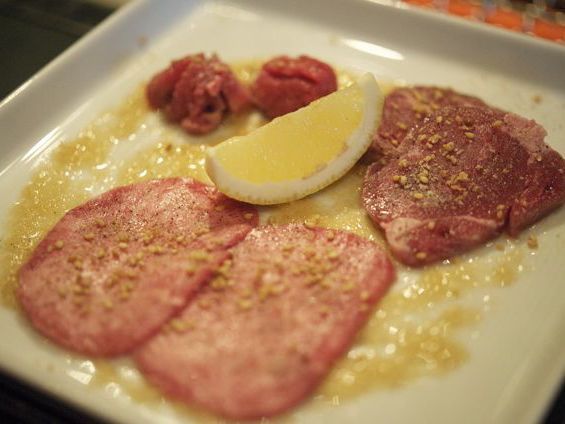 We were served tongue 3 ways, including the fleshy tip. My favorite was the thinnest slice, grilled to crispy perfection.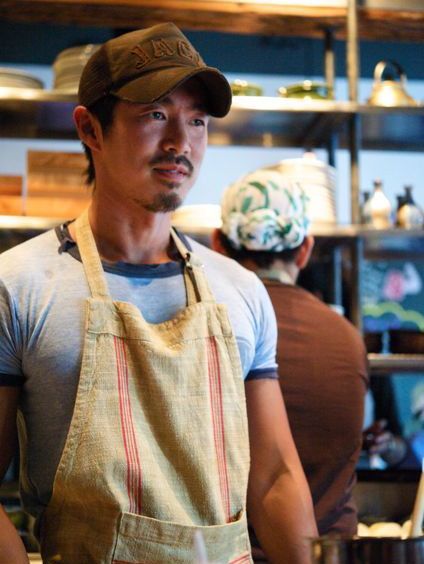 It was such fun to see the master at work, to experience a totally new kind of food and, at the end, to feel sated but not stuffed. The restaurant offers little cones of vanilla soft-serve—a fitting finale to a beef-centric feast—but in solidarity with G (still no dairy for him), I passed. I encourage you to go and try it all, satisfying your appetite for both new tastes and new adventures.