7.16.10
Plum Perfect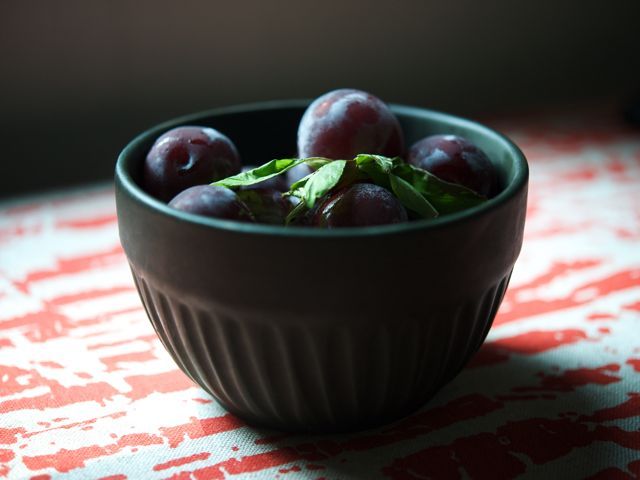 There comes a time every summer when I fetishize plums. When I lived in Los Angeles, I got to know many different varieties: Santa Rosa, Greengage (Reine Claude), Damson, pluots and more. And somewhere tucked away, I still have a recipe for a lightly sweet and dry cake studded with juicy Italian plums I got from the Times more than 2 decades ago. I'll share it with you a bit later in the summer, when those plums are at their peak. I prefer plums when they are ice cold and rather firm, juicy but still a little tart. Still, I'm not opposed to popping a yielding little sugarplum into my mouth and licking its sweet syrup from my fingers. But before I go all Nigella on you, I want to tell you about a quick and easy way to make spicy plum pickles. Sometimes you buy a few too many, or you just can't eat one more right now and they're about to pass their prime, and that's when you might consider this recipe.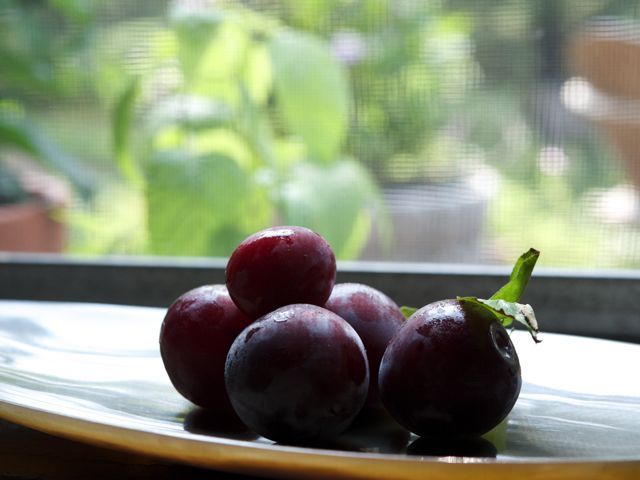 Plums are so beautiful, aren't they? The colors defy description. That slightly dusty-looking coating they often have is an epicuticular wax coating sometimes called a "bloom." It enhances water repellency, reflects UV rays and creates a self-cleaning property called the "lotus effect." I'm making a sourdough starter right now, and my reference book said I could speed the process by tossing in a couple of ripe plums, leaving the bloom intact.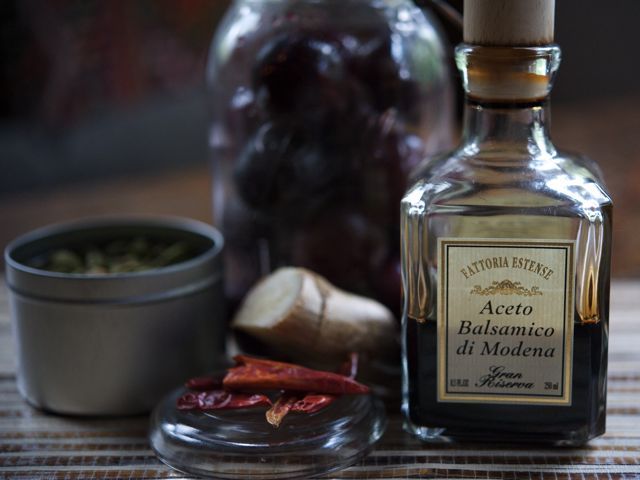 For these spicy pickled plums, you simply make a quick syrup with vinegar, sugar, chiles, ginger and spices, and then pour it over whole plums that you have scored and placed in a heat-proof jar. After sitting in the fridge for a day or so, they are delicious paired with grilled meat, with cheese, or even for dessert over vanilla ice cream or
panna cotta
. Using a good quality balsamic vinegar will make a real difference here. I am currently obsessed with this Gran Riserva (aged 12 years) from
Fattoria Estense
. I picked it up after having lunch at
Giorgione
the other week (the best fried artichokes, btw, and the most incredible goat cheese-and-sour cherry ice cream) and it's worth every penny.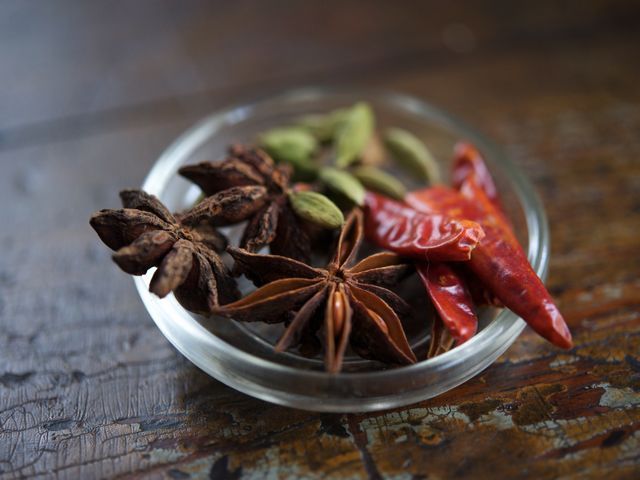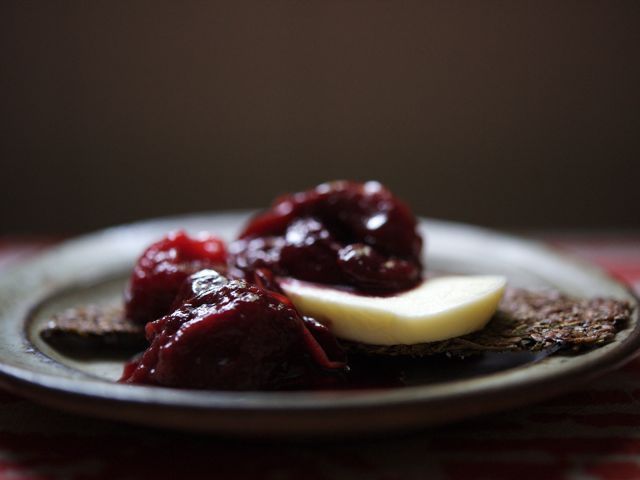 Have a beautiful weekend!
Pickled Plums
makes about 1 quart
— 1 pound

firm-ripe red or black plums

— 1 cup

water

— 2/3 cup

rapadura or organic cane sugar

— 1/3 cup

balsamic vinegar

— 1/3 cup

red wine vinegar

— 2

dried chiles de árbol

— 2

whole star anise

— 4 green cardamom

green cardamom pods

— 8

nickel-sized coins of ginger

— generous pinch

sea salt
With a sharp paring knife, slit skin of each plum lengthwise from top to bottom evenly around the plum in 3 or 4 places, then place in a heatproof jar.


Simmer water with remaining ingredients in a nonreactive saucepan, uncovered, stirring occasionally, for 15 minutes. Immediately pour pickling liquid and spices over plums.


Cool, uncovered, then chill, covered, at least 1 day. When you eat them, you may choose to remove the skins (they flick off easily) or not. Pickled plums will keep in the fridge for several months.



Download Recipe