5.26.10
South of the Border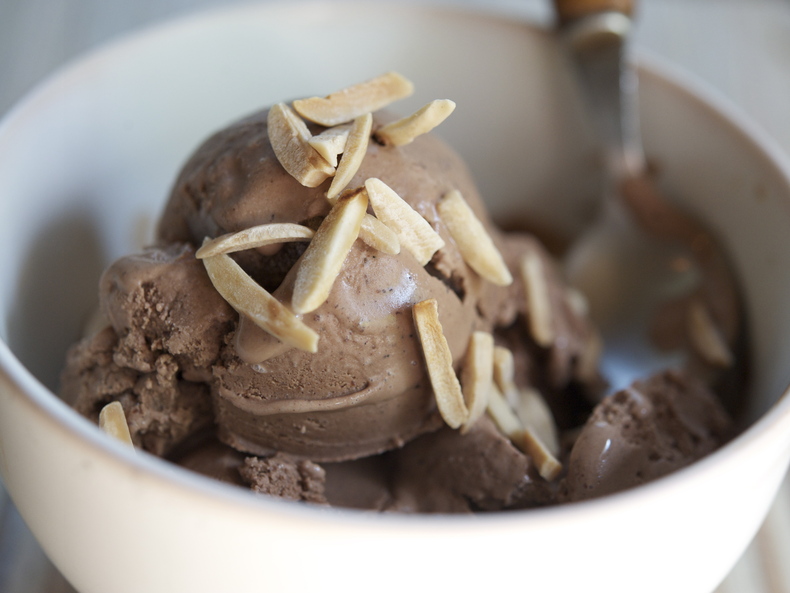 I accidentally bought a dozen avocados last week thinking that it was Memorial Day this Monday instead of next, so I wound up making an impromptu cold avocado soup as a prelude to a Mexican dinner on Sunday. It came out more like a thick puree and I decided to serve it that way, sprinkled with just a bit of aromatic piment d'Espelette. It was VERY creamy and smooth. This paved the way for goat birria, a dish typical of blue-collar restaurants in Guadalajara. You basically slow-roast or braise a goat leg (we got one at the farm), then shred it and top it with a chile-tomato sauce spiced with cumin, cloves and a little cinnamon. Wrapped in a warm corn tortilla with a squeeze of lime, some chopped onion and cilantro, it's quite delicious. If you can't get goat, you could try this with lamb or pork. Speaking of smooth and creamy, you've undoubtedly noticed the chocolate ice cream, above, and are probably wondering when I'm going to get to that.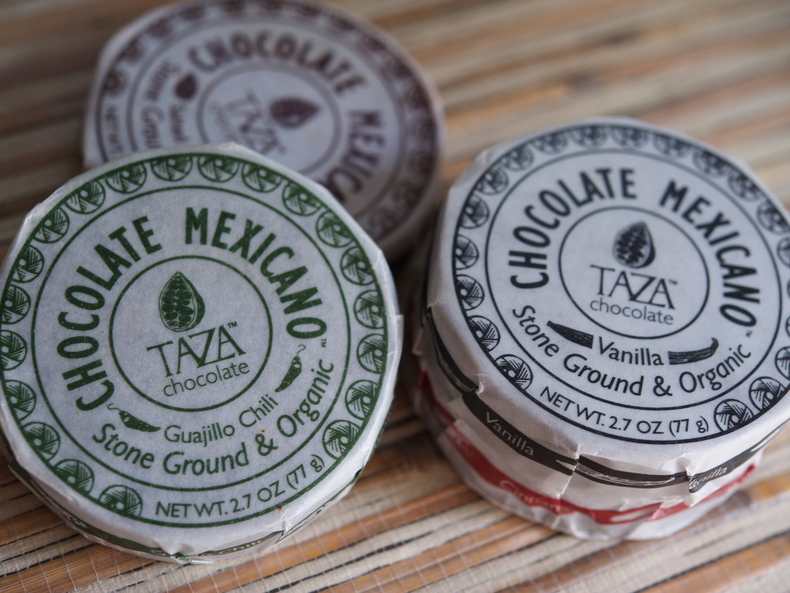 In keeping with the meal's theme, I used Mexican chocolate for this super easy ice cream. I had on hand a few discs of organic, stoneground Taza chocolate in 4 of their 6 flavors: quajillo chile, salted almond, vanilla and cinnamon. None of them was too highly flavored, though they did have a bit of the classic grittiness that comes from the almonds, so I recommend straining the custard before freezing it. It had a rich, pudding-like quality and was a nice end to this rather simple meal.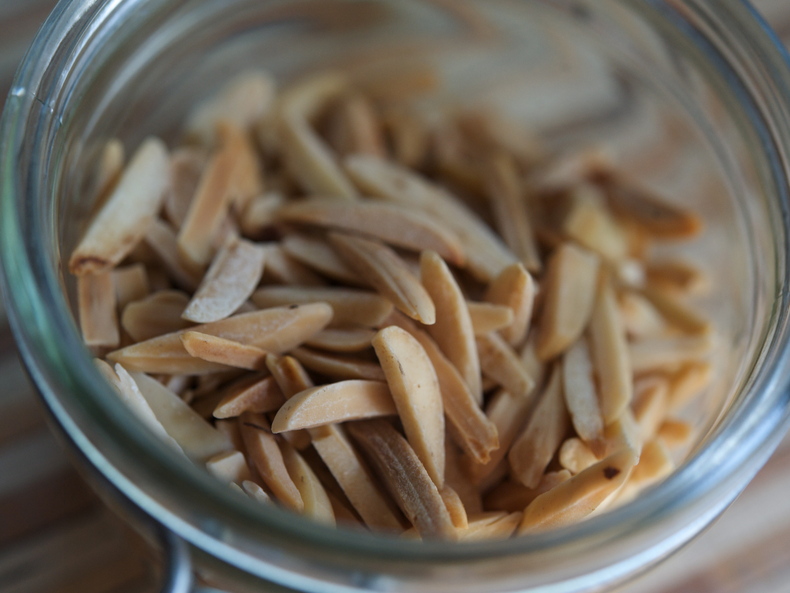 For a garnish, I made a toasted cinnamon crunch with these slivered almonds and it was almost my favorite part! Almost...
Mexican Chocolate Ice Cream
makes about 1 1/2 quarts
— 1/2

vanilla bean

— 11 ounces

Mexican chocolate, coarsely chopped

— 3 3/4 cups

haf and half

— 3

large eggs

— 1/4 teaspoon

sea salt
Halve vanilla bean lengthwise and scrape seeds into a 3-quart heavy saucepan. Add chocolate and half-and-half and bring to a boil over moderate heat while whisking. Remove from heat.


Lightly beat eggs with salt in a bowl, then add hot chocolate mixture in a slow, steady stream, whisking continually. Transfer custard to clean saucepan and cook over moderately low heat, stirring all the time with a wooden spoon, until custard registers 175°F on thermometer, 1 to 5 minutes.


Immediately pour through a fine-mesh sieve into a metal bowl. Put bowl in a larger bowl of ice and cold water and cool, stirring occasionally. (Or just put it in a container and stick it in the fridge.)


Freeze custard in ice cream maker. Transfer ice cream to an airtight container and freeze until hardened, about 1 hour. If you leave it in longer, you'll want to take it out to soften a bit before serving. Garnish with Cinnamon Almond Slivers.



Download Recipe
Cinnamon Almond Slivers
makes 1/2 cup
— 1/2 cup

skinless slivered almonds

— 2 teaspoons

butter

— 1/2 teaspoon

ground cinnamon

— Fat pinch

cayenne, optional

— 2 teaspoons

sugar

— 2 teaspoons

honey
Preheat oven to 325º. Toast almonds until golden brown, about 10 minutes. Watch them like a hawk as they will burn!


In a small, heavy saucepan over medium-high heat, melt the butter and stir in the almonds. Sprinkle in the cinnamon, cayenne, if using, and sugar and stir to coat well. Once it's all melded and dissolved, remove from heat and stir in the honey, quickly spreading everything into a single layer on a plate. Let cool, then break into chunks with your hands.



Download Recipe