5.14.10
Well Preserved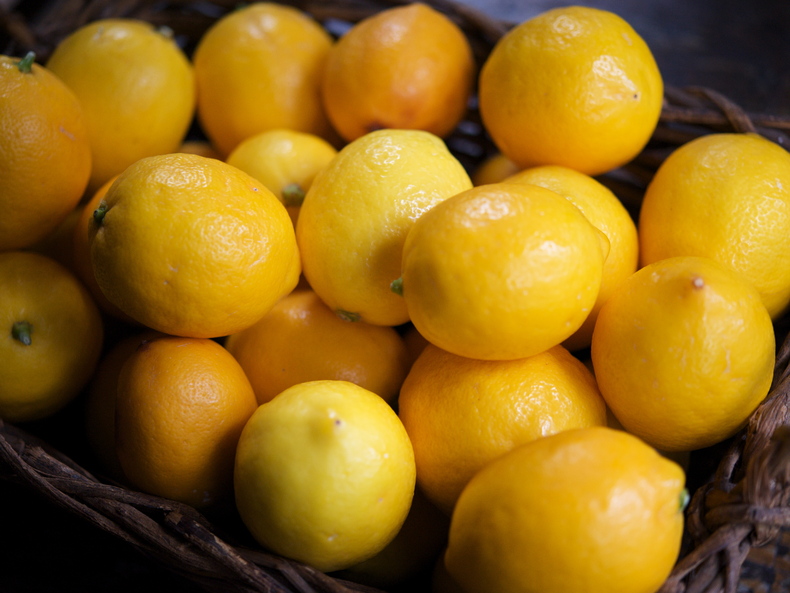 G came back from the market last week saying there were no more Meyer lemons and I kicked myself because I had wanted to preserve a bunch before the season was over. But they are at their peak in California now, and I found a great place there willing to ship me a whole bunch.
Birch Hill Organics
, a small family farm run by the Burchiels, grows Meyer lemons and kiwis in Atascadero, weeding and fertilizing them by hand. (Daughter Stephanie also has a burgeoning business of
delicious soups
.) Lemons are naturally antioxidant, alkalinizing and detoxifying, and the Meyer variety is especially thin-skinned and sweet. These fairly burst from their box in all their golden-yellow intensity, and I'm thrilled that I can preserve them to use in the coming months. No idea what I'm talking about? A preserved lemon is a beautiful thing. Alice Waters makes a preserved lemon relish with shallots, olives, parsley and olive oil that she calls "a welcome spot of brightness in the winter." With fish, roasted or grilled meats, or paired with a rich, ripe cheese, the tangy, faintly bitter and highly aromatic rind (you generally discard the pith and pulp) hints at sunshine.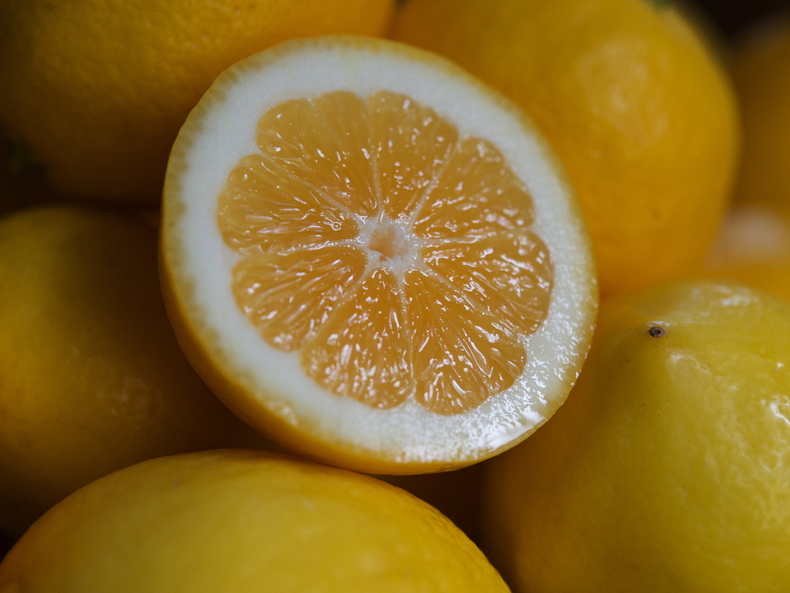 A staple of Moroccan cuisine, where they often infuse a chicken tagine, preserved lemons are also eaten with North African food, are great in ceviche, and even complement vanilla or lemon ice cream. I used them in my spring dinner party, finely diced and added to blanched English peas and snow peas; the recipe is
here
(scroll down). Toss them in with sautéed green beans or carrots, or mash them into a hunk of roasted winter squash with plenty of butter.Although you can make preserved lemons with any variety, it seems to be universally acknowledged that Meyers are best. Their thin skins are less bitter and retain their beautiful color better, although they will brown the longer you keep them. (That's fine, it doesn't mean they've gone bad.) Any glass jar will do, but I love
these
. Be sure to use organic lemons; you don't want to preserve a bunch of chemicals.
Moroccan Chicken Tagine
serves 6
— 1 teaspoon each

ground cumin, ginger, paprika and turmeric

— 5 cloves

garlic, minced

— 1/2 pound

yellow onions, diced

— 1/2 teaspoon

saffron

— 1 teaspoon

ground cinnamon

— 1 large bunch

fresh cilantro, chopped

— 5 tablespoons

olive oil

— 1 tablespoon

white wine vinegar

—

kosher salt

— 1

whole large chicken, cut into 8 pieces

— 1/4 pound

chicken livers, optional

— 1/2 cup

cracked green olives, pitted

— 3

preserved lemons, rind only, chopped
Preheat the oven to 350º.


Rub the chicken pieces with kosher salt. Combine vinegar with 3 cups water in a bowl and soak the chicken for 10 minutes. Rinse, dry well and place on a clean plate.


In a large bowl, combine the olive oil, cilantro, cinnamon, saffron, sea salt, half the onions, garlic, cumin, ginger, paprika and turmeric. Mix these into the oil and add a little water to make a paste. Slather the chicken pieces with the marinade and set aside for 10-15 minutes.


For cooking, use a tagine or a deep, heavy-bottomed casserole like a Dutch oven. Heat the pot and then add 2 tablespoons of olive oil. Drop in the chicken and pour over any leftover marinade. Add the remaining onions, chicken livers, if using, olives and chopped preserved lemons. Cover and roast in the oven for 45 minutes. Serve with couscous, rice or some delicious whole grain sourdough bread. Pass harissa on the side.



Download Recipe
Preserved Lemons
—

lemons (Meyers work well, too)

—

sea salt

— optional seasoning:

cinnamon sticks, mustard seeds, coriander seeds, peppercorns, chiles, bay leaves
Wash and dry lemons. Hold them over a plate to catch any juice that flows out when you make four deep longitudinal cuts, dividing the lemon into four sections attached at the ends. Do not cut all the way through—you want to keep the lemons whole! Pack the cuts generously with kosher salt.


Place a couple of tablespoons of salt in the bottom of a jar and pack the lemons in layers, sprinkling a thin layer of salt between each layer. Intersperse with any spices you want. Push the lemons down firmly to pack them tightly and to squeeze out their juices. Top them off with a last layer of salt. Pour in any juices from the plate, adding a little water or more juice to fully cover the lemons. Close jar and seal tightly.


Let the jar sit out at room temperature for a few days. They will be ready to eat in about 3 weeks and will keep for up to a year. They do not absolutely require refrigeration, but you might as well if you have room in your fridge.



Download Recipe