4.9.10
Shop Talk: Global Table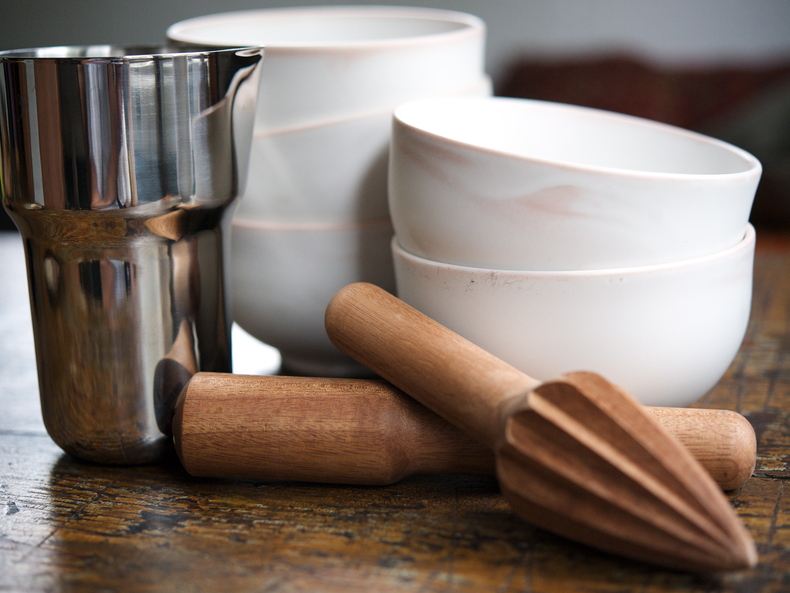 I'm going to institute a new feature that, along with Round-Ups and Novel Ingredients, will become something you'll see from time to time on my blog. Shop Talk will give me a chance to spotlight some of my favorite retail venues, both brick-&-mortar and virtual. Many of you may already know about Global Table, as it's received plenty of coverage elsewhere. Still, I'd like to toss in my 2 cents. Owned and curated by Nathalie Smith, a former stylist at Elle Décor, this tiny shop on Sullivan Street in SoHo is stuffed to the gills with a well-edited selection of housewares at really accessible prices. Smith has a great eye for the beautiful and the functional—from delicate glass decanters and bamboo bowls to melamine trays and even lamps. Want to make a statement with a bunch of oversized ceramic vases in brilliant hues?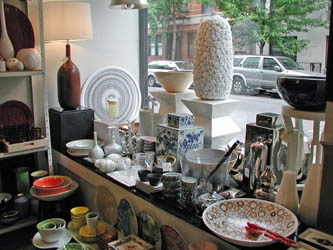 You can afford to here. Need something to snazz up your table for a special dinner? Pick up some beautiful bone china votives shaped like sea urchins, or a set of etched cordial glasses for after-dinner liqueurs. She's even got oversized boxes of matches adorned with lovely images, and tiny Japanese saucers perfect for finger bowls. I stopped by yesterday to get some bowls for serving my spring asparagus soup, and came away with the sweet ones above that will also be perfect for ice cream or morning cereal. And I couldn't resist the little cocktail pitcher that came with a fantastic reamer (you know how I love a good one of those) and a muddler that is far superior to the one I currently own. (I'll be posting some new recipes for cocktails soon.) Stop by Global Table—in SoHo or
online here
—and you'll surely come away with something wonderful for your home/kitchen/beside table/office/bathroom...