12.18.09
Cloud Nine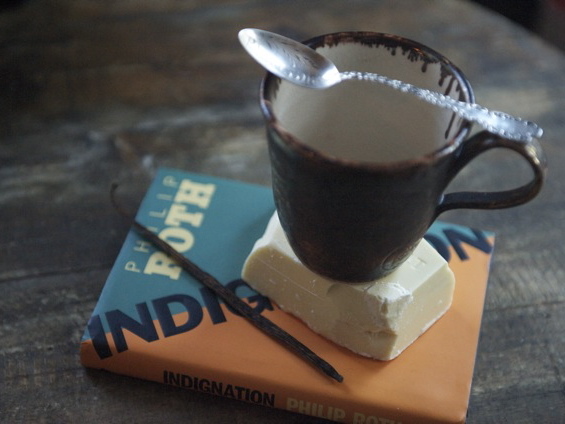 Yesterday G and I saw "Up In the Air," Jason Reitman's film starring George Clooney, Vera Farmiga and Anna Kendrick. It was adapted from the novel of the same name by Walter Kirn. The credits feature a lot of amazing images of clouds, as you see them from an airplane; fields of them stretching out forever, impossibly puffy, pneumatic, full of air. The movie was not the sort of romantic comedy I thought it would be. It takes a rather more dim and realistic view of the human heart and shows how the very thing we imagine ourselves to be can turn out to be our undoing. It was actually kind of dark and poignant and unexpected. Clooney and Farmiga are both gorgeous and at the top of their respective games (for once Vera isn't playing an impoverished drug addict) and the new girl, Kendrick, is fresh and unmannered. Afterwards, we went to Union Square Café, to use an anniversary gift of a meal there we had received from G's parents. I hadn't been in ages but it's really the same as ever: warm, efficient, enjoyable.

I started with a lovely salad of watercress with bosc pear and walnuts, nothing I don't make at home all the time but still delicious. For my entrée, I had the half-portion of ricotta gnocchi, lightly sauced with an intense tomato purée. Speaking of clouds, the gnocchi were plump, perfectly shaped nuggets that melted in my mouth. Afterwards, not feeling overly full and wanting to order a dessert, I opted for the hot chocolate. It came in a glass mug set on a rectangular plate with two cloud-like marshmallows alongside. It was so rich! (Definitely on par with the legendary hot chocolate at City Bakery, a couple of blocks away.) The marshmallows were like goose-down pillows, although, quite frankly, I almost prefer the squishy and pedestrian supermarket variety. I had the opportunity to live in Spain several times in my youth, and so measure all hot chocolate by the super-dark, thick brew that accompanies churros (to donuts what truffles are to button mushrooms). In fact, one of my best food memories of all time is of consuming that delicious combination at about 4 in the morning, in a crowded Madrid café after a night of dancing. But I digress...

Anyway, Union Square is definitely using half-&-half and good quality chocolate, so how wrong can they go? I actually cheat when I make this and mix equal parts half-&-half and rice or almond milk plus cocoa and bittersweet chocolate. It really does not compromise the taste or texture. But I offer you another alternative here, for when you're in a more experimental mode. This is albino hot chocolate made with coconut milk and white chocolate and spiced with cardamom (my eternal obsession). Topped off with a fluffy marshmallow it makes for a truly celestial experience—especially when you curl up in front of the fire with a mug of this and anything by Philip Roth (preferably post-1995)...
White Hot Chocolate
serves 2
— 1 1/2 cups

coconut milk

— 1/2 cup

whole milk

— 1/3 cup

honey

— 1/3 cup plus 2 tablespoons

finely chopped white chocolate

— 1/2

vanilla bean

— 1/2 teaspoon

ground cardamom (freshly ground is best)

— generous pinch

sea salt
Stir together coconut milk, milk, honey, cardamom pods and salt in a small saucepan over medium heat. Scrape in seeds from vanilla and then toss in the pod. As milk begins to warm, add chocolate and simmer gently, whisking to blend. Do not boil. When chocolate is completely integrated and flavors have been allowed to meld, remove from heat and strain into two mugs.



Download Recipe