7.29.09
Mint Condition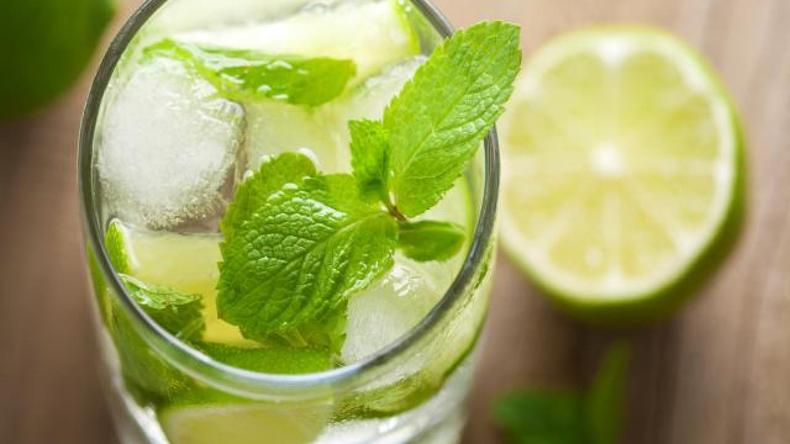 I drank quite a few mojitos sitting at the bar of the
Hotel Nacional
in Havana, Cuba, while listening to a band of swoonworthy studs play my request of "Contigo en la Distancia" (one of my all-time favorite love songs), so I feel confident I can recognize what the authentic version of this classic cocktail tastes like. A muddler is a must for making it properly. This handy bar tool is used like a pestle to mash (aka muddle) fruits, herbs or spices in the bottom of a shaker or glass. This helps release and meld their flavors, the better to infuse your mojito (or caipirinha or mint julep). Knock one back this weekend in the company of your beloved and say hello—or ¡
hola
!—to summer.
Classic Mojito
adapted from Eben Freeman's recipe
makes 1 drink

— 5

small mint leave sprigs for garnish

— 12

mint leaves

— 1 cup

crushed ice

— 2 heaping teaspoons

superfine sugar

— 2 tablespoons (1 ounce)

fresh lime juice

— 2 ounces

white rum (I like 10 Cane)

— 1 ounce

club soda
In a highball glass, stir lime juice and sugar together until sugar dissolves. Add 1/4 cup crushed ice. Rub mint leaves over rim of glass, then add to glass and muddle gently for 15 seconds. Add rum, remaining crushed ice, and club soda. Gently stir for 5 seconds, then serve garnished with mint sprigs. Straw optional.



Download Recipe